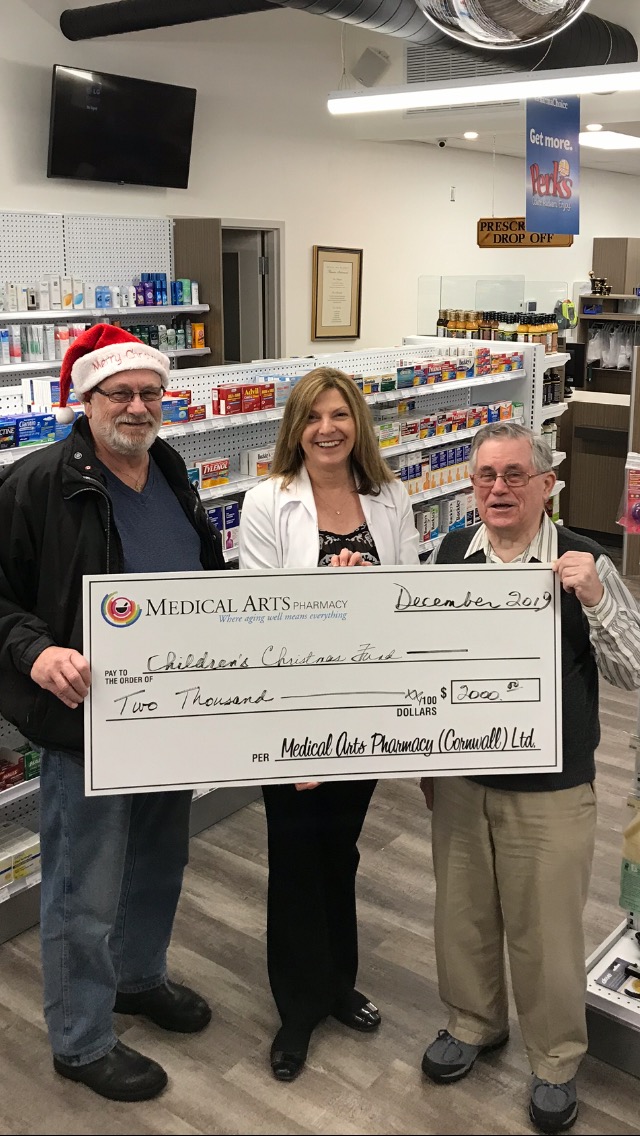 With last years donations totalling $48,462, the Children's Christmas Fund assisted 1,075 Families during the Community Christmas 2018 period.
The Children's Christmas Fund is actively preparing for Community Christmas 2019, when Clubs of the Cornwall & District Service Club Council, assisted by The Salvation Army and Agape, distributing food.
The FUND asks to help achieve their financial goal of $45,000.00, so that they may help the anticipated 1,150 Families.
For all of us, Christmas is a very special time of year. It's a time for joy and not disappointment. To this end, the Children's Christmas Fund collectively feel the responsibility to undertake a drive to promote the "spirit of Christmas" and to foster some measure of hope and encouragement towards our less fortunate citizens, especially the children of parents, who because of circumstances beyond their control, cannot afford to make Christmas Day any different from other day.
Medical Art Pharmacy is Happy to support this cause with a $2000 donation.