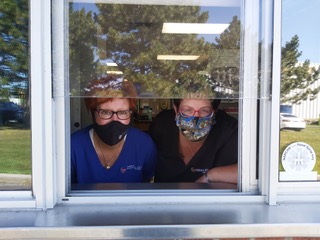 Medical Arts on 13th St. in Cornwall is the only pharmacy in SDG that offers Drive-Thru service.
One of the best ways to enjoy Drive-Thru is to order your prescription a few hours before you pick it up. And if you're dropping off a newly written prescription, you'll be advised when to pick it up, or, you can ask that it be delivered.
In some cases, the pharmacist might recommend you come into the pharmacy to receive help and/or instruction if you're using a new medication – such as an inhaler or insulin – for the first time.
Read the complete story: Revved and ready to use drive-thru