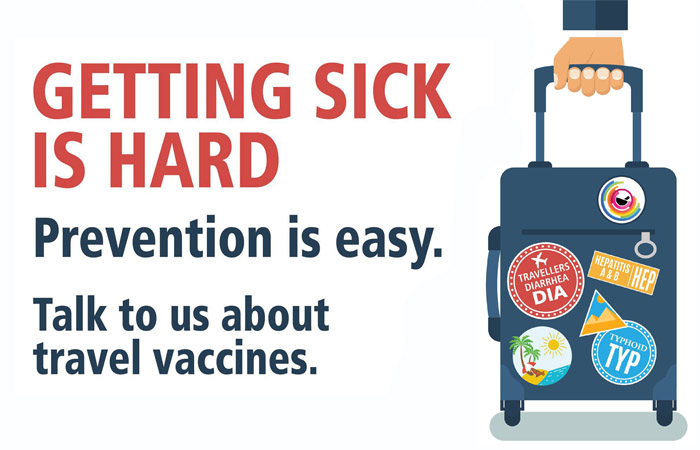 Let's face it. Nobody wants to get sick or injured overseas. Yet according to a report published in the New England Journal of Medicine, between 20 and 70 per cent of international travelers report having had a travel-related illness.
Travel Questionnaire
Lately has your state of health changed in any way? What medical conditions do you have? What medications do you take? These are some of the important questions your pharmacist will ask before advising you of the vaccines they recommend.
Vaccines for Travelers
Bacille Calmette – Guérin (BCG)
Haemophilus Influenzae Type B (Hib)
Hepatitis A
Hepatitis B
Herpes Zoster (Shingles)
Human Papilloma Virus (HPV)
Japanese Encephalitis
Meningococcal disease
Pneumococcal disease
Rabies
Typhoid
Varicella (Chickenpox)