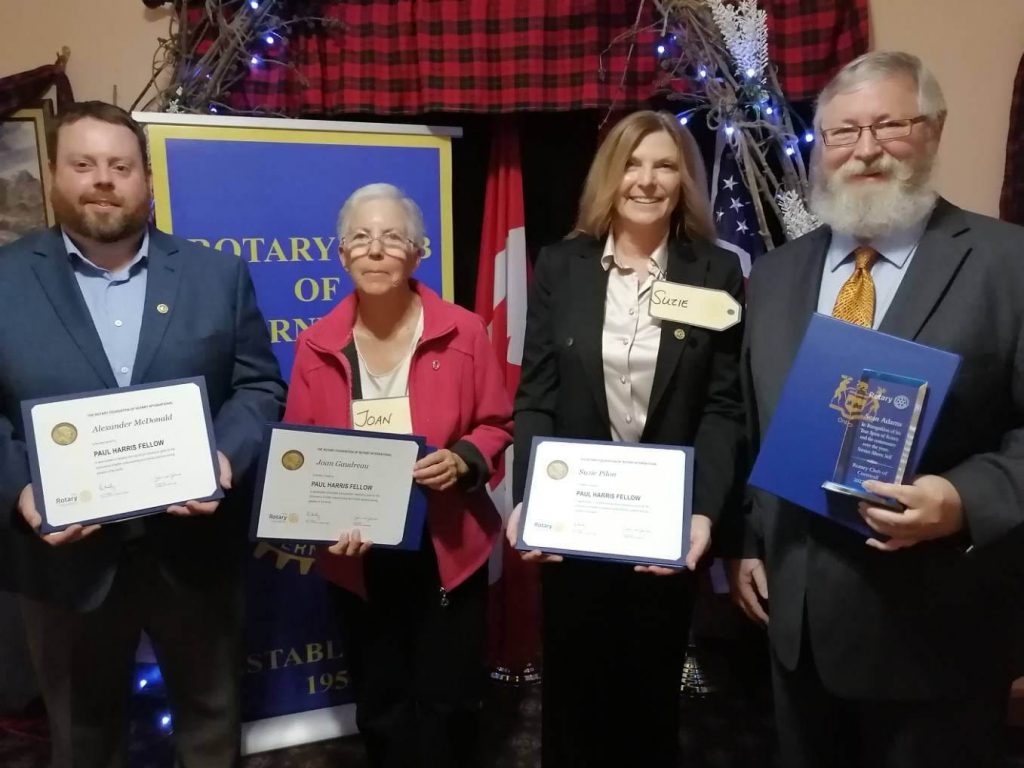 Congratulations to owner/pharmacist Suzie Pilon for being a recipient of the Paul Harris Fellow. The Medical Arts team is very proud of you.
On April 27, the Rotary Club of Cornwall held its Paul Harris Fellow recognition dinner. This is an annual event when the Club members recognize individuals for their contributions to the community or Rotary. It was with great pleasure that we were able to honour three non-Rotarians for their outstanding contributions and dedication to our community.

This year's Paul Harris Fellow recipients were Alexander (Sandy) McDonald, Joan Gaudreau and Suzie Pilon (Owner/Pharmacist at Medical Arts Pharmacy).