Mother's Day is just around the corner, and to celebrate all the amazing moms out there, we're giving away a gift basket worth over $100! To enter, simply make a purchase of $10 or more on over-the-counter products at either of our Medical Arts Pharmacy locations, and you'll receive a ballot to fill out. Don't miss out on your chance to win – the lucky winner will be chosen on Thursday, May 11 at 3pm. Happy Mother's Day!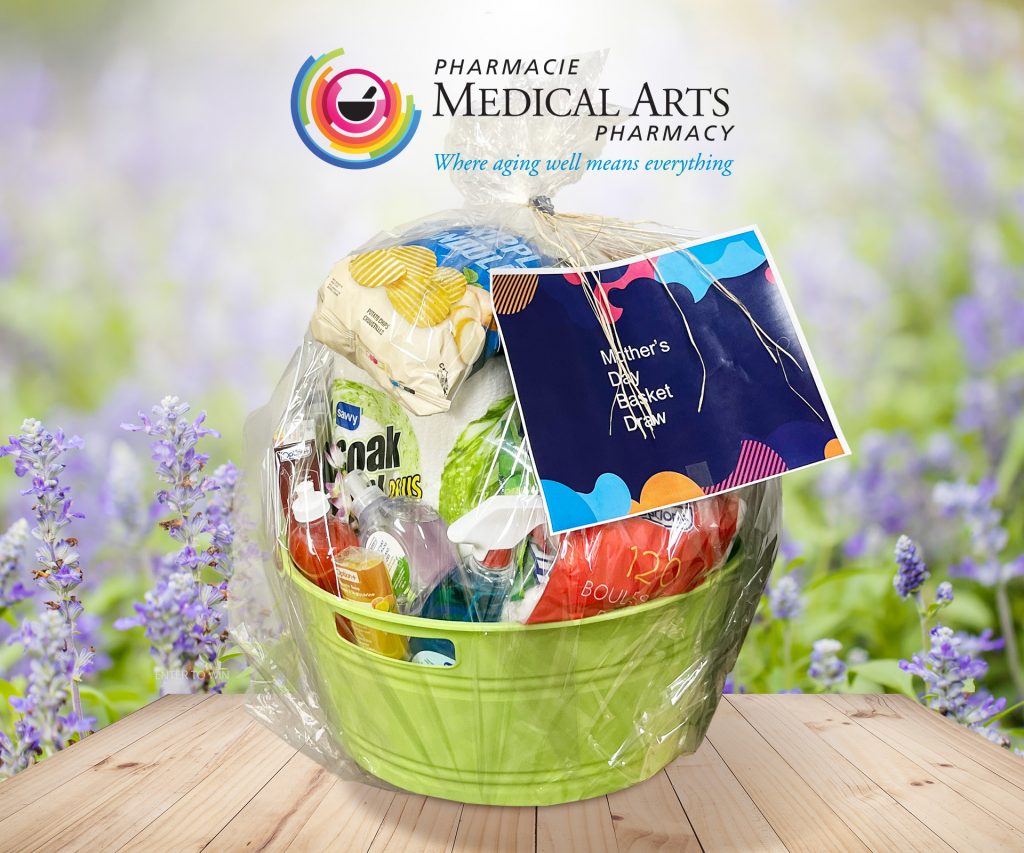 Congratulations to our Mother's Day gift basket winners!
Mr. Luc Piche – Winner of the Montreal Rd. location.
Mrs. Sebalj, pictured with her daughter – Winner of the 13th Street location.
Stay tuned for our upcoming Father's Day draw! Exciting surprises are on the way.
Thank you to everyone who participated!